Sydney Teens Kung Fu Classes
Choy Lee Fut Kung Fu & Qigong Sydney is Chinatown's oldest school and the headquarters of CLF in 17 countries. Classes are suitable to all experience and fitness levels and you can start at any point in the year. To try it out, sign up for a trial!
What's included
in the free trial?
Introduction to Choy Lee Fut punches, kicks
Fundamental Choy Lee Fut fist forms
Supervised introduction to Shaolin weapons
Suitable for teens aged 13 onwards of all levels of fitness & experience (for under 13s, see our kids class)
We are an Active Kids provider so you can use the two annual $50 vouchers for classes, more information here
Why Choy Lee Fut Kung Fu?
Choy Lee Fut Kung Fu is not just a martial art in the Shaolin tradition, it is a complete training system ideal for developing not only the health aspects but discipline, concentration and balance.
Benefits include:
Improve

strength, fitness

and

agility

Increase

focus, stamina

and

confidence

Learn traditional Shaolin

fist forms and weapons

Develop practical

self-defence+fighting

skills
Taught by qualified instructors with

10-30 yrs experience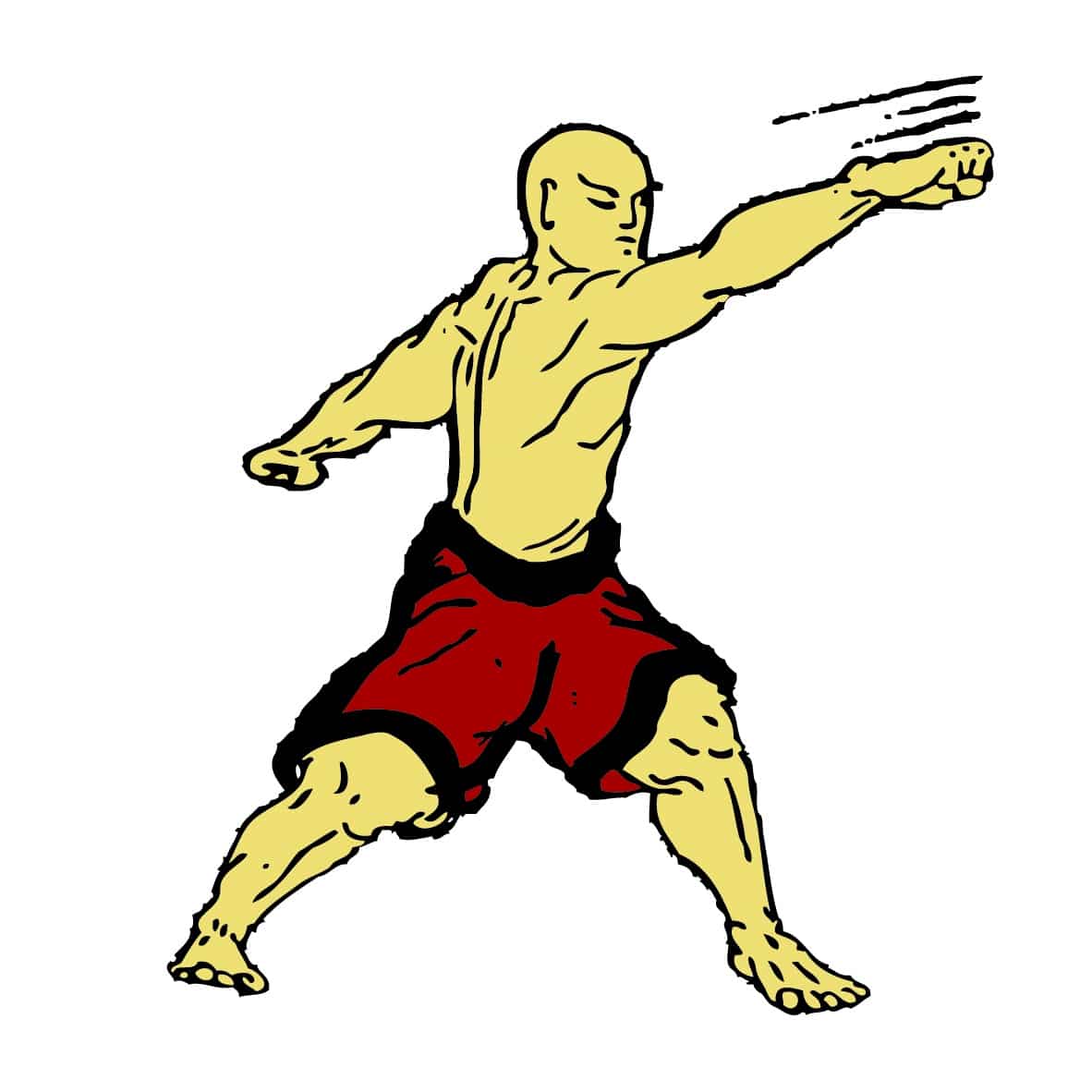 FREQUENTLY ASKED QUESTIONS
WHAT IS THE ORIGIN OF CLF?
Founded almost 40 years ago, Sydney School being the global headquarters of Chan Family Choy Lee Fut is fortunate and privileged to be passing on the teachings learned by our instructors directly from the Keeper of our Style, Grand Master Chen Yong Fa (陳永發) [Cantonese: Chan Wing Faat].
Choy Lee Fut [蔡李佛] (Mandarin: Cài Lǐ Fó) is a complete system of Kung Fu, Qigong and Lion Dance. The Choy Lee Fut lineage is deeply rooted within the Shaolin Temple. It was founded by Chan Heung whose training included teachers from both the Northern Shaolin and Southern Shaolin traditions.
Grand Master Chen, is the direct descendant of the founder of our style, Chan Heung (陳享) [Mandarin: Chén Xiǎng]. He is the fifth generation Jeung Mun Yan (Keeper of the Style). To date, Grand Master Chan Yong Fa continues to lead the Chan Family in Choy Lee Fut Kung Fu and Lohan Qigong internationally, and teaches its thousands of members worldwide.
In addition to the rich history and comprehensive system that encompasses a wide range of disciplines, Choy Lee Fut Sydney is not just a club. We are proud to say that we offer a welcoming and inclusive training environment as well as a social aspect. By joining our school you become part of the Chan Family.
WHAT HAPPENS AFTER THE TRIAL?
If your child enjoyed their first week trial and would like to join our school and continue learning and training with us, you can
get a pass here
.
HOW MUCH DO THE CLASSES COST?
ARE CLASSES ONLINE OR IN PERSON?
DO I NEED TO BE A PARTICULAR FITNESS LEVEL?
No, our classes are designed to allow teens to learn according to their abilities. Regardless of their previous fitness, a student's fitness will continue improve once they start training.
HOW IS CHOY LEE FUT KUNG FU DIFFERENT TO OTHER STYLES?
For the kids class, the Choy Lee Fut curriculum is modified to the level of intensity appropriate for children. However, our aim is to ensure that all kids training with us experience the wide range of activities that CLF has to offer, from the powerful punches of Southern China to the dynamic kicks of Northern China, fist forms, weapons and more.
IS THERE CONTACT DURING CLASSES?
Children will have contact with some soft pads but there is no child-to-child contact without permission of the parents. Actual sparring is reserved for the adults class.
Some highlights from classes