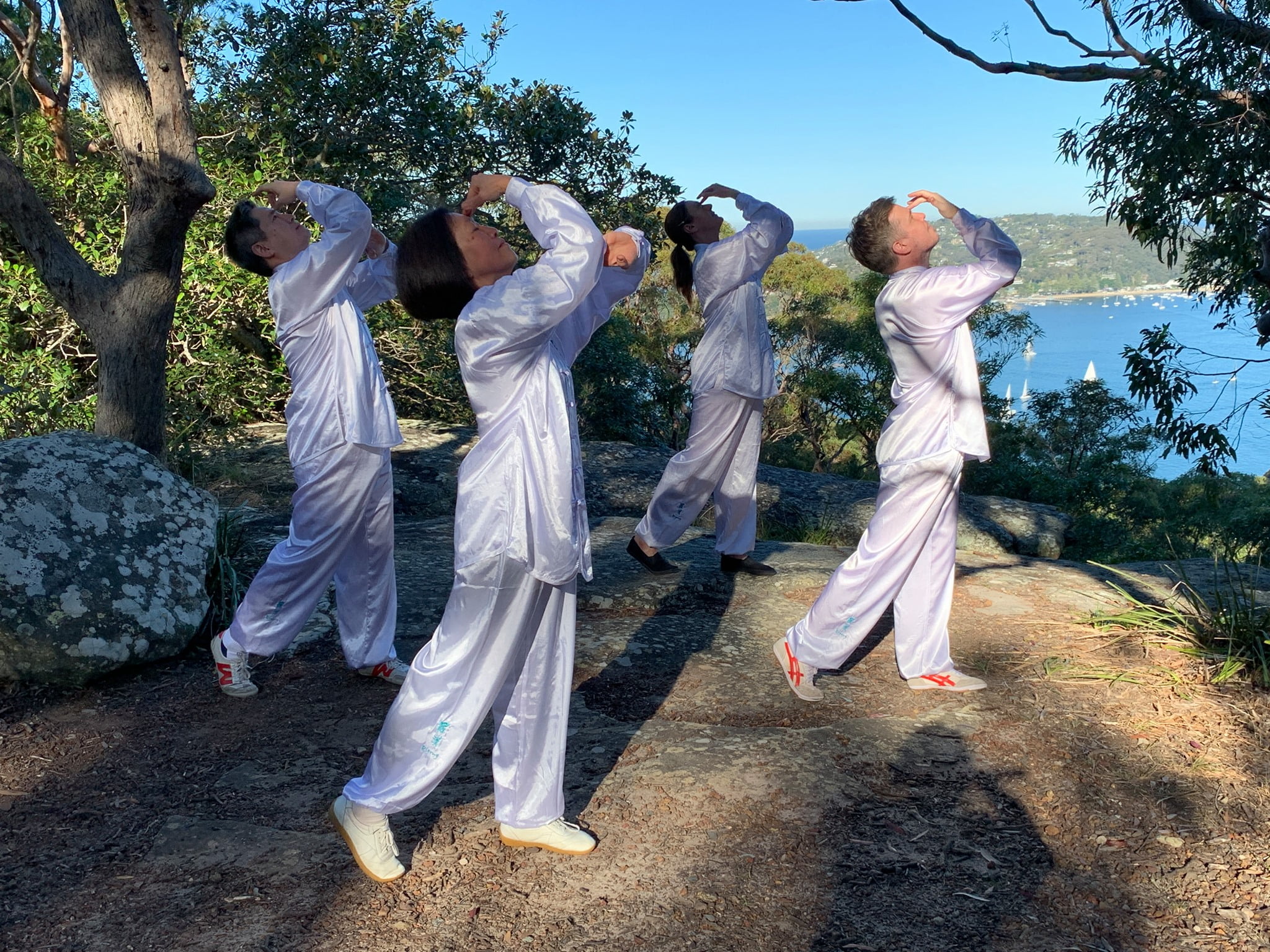 Learn the traditional wellness system of the Shaolin temple
The Sydney school is

Chinatown's oldest school

and the headquarters of Lohan Qigong in

17 countries

All instructors have

10-30 years' experience

teaching locally, nationally & internationally

Start any time

regardless of your age, experience or fitness level
Classes available on

mornings, nights and weekends
Lohan Qigong is the ancient Chinese health exercise and meditation wellness program with roots from the Buddhist and Daoist traditions. Regulated breathing (Qi) and gentle movements (Gong) combine to rejuvenate the body.
Benefits of our qigong program include:
Stretch and strengthen your muscles, tendons and internal organs
Calm your mind and attain a meditative state
Regulate your breathing & meridians and increase circulation
Improve your coordination and balance
WHAT CLASSES ARE AVAILABLE FOR THE FREE TRIAL?
FREQUENTLY ASKED QUESTIONS
Are classes online or in person?
In line with the NSW reopening, classes will commence at the school from 11th Oct 2021 for students with proof of double vaccination and masks. To maximise student accessibility, some classes will remain online for now, we will revisit this as the reopening develops. Click here for full details.
Which classes can I attend?
You can attend any or all of the General classes on Tuesday, Wednesday and Saturday and either of the Wednesday morning classes. The free trial runs over a 7 day period and begins on the day you attend your first class, ie. up to 5 free classes.
What happens after the trial?
We hope you enjoy your trial. To continue your study with us you can get a pass here.
How much do the classes cost?
There are a number of pass packages to choose from and the more classes you attend the more you save. Click here to see the passes.
Do I need to be a particular age/fitness level?
Definitely not! The Lohan Qigong system covers well-being at all stages of a person's life. Our classes are also designed to allow students to learn according to their abilities. If you have any medical conditions or injuries, the instructor will advise further; just provide more info in the comments field when registering for your trial.
Do I need to have any prior experience in qigong, or a similar exercise before starting?
Definitely not! The classes available for trial do not require any previous training or experience. Learning something new is always a challenge but with our easy to follow exercises you will be feeling great in no time.
How is Lohan Qigong different to Tai Chi?
Lohan Qigong is a health system, natural therapy, incorporating Traditional Chinese Medicine with Buddhist, Confucius and Taoist principles. Tai Chi is a system of qigong that includes the combative side of martial arts as well.
Can I train if I have an injury/chronic illness?
There are a lot of modifications your instructor can make to the exercises to suit your needs but we'll need to advise on a case-by-case basis. If you provide details in the comments field in the registration form above, an instructor will be in touch.