Getting There
NOTE: please see this page for the details of a COVID-safe visit.
Location
The school is at 15 Goulburn St, Haymarket (Chinatown) in Sydney's CBD. See the maps and photos on this page or click here to get directions in Google Maps. See the bottom of the page for a picture of the entrance.
Public transport
The school is about 10 minutes' walk from both Central and Town Hall stations.
Parking
There's plenty of parking available but much of it is expensive. The 2 parking lots below should have the best specials are Market City Car Park, First Parking, Darling Quarter and Secure Parking Goulburn St
Entrance
See the photo below. Proceed up the stairs all the way to the top, following the signs and then through Master Chen's TCM clinic (this will again be signposted). Unfortunately the building does not have a lift or any accessible ramps.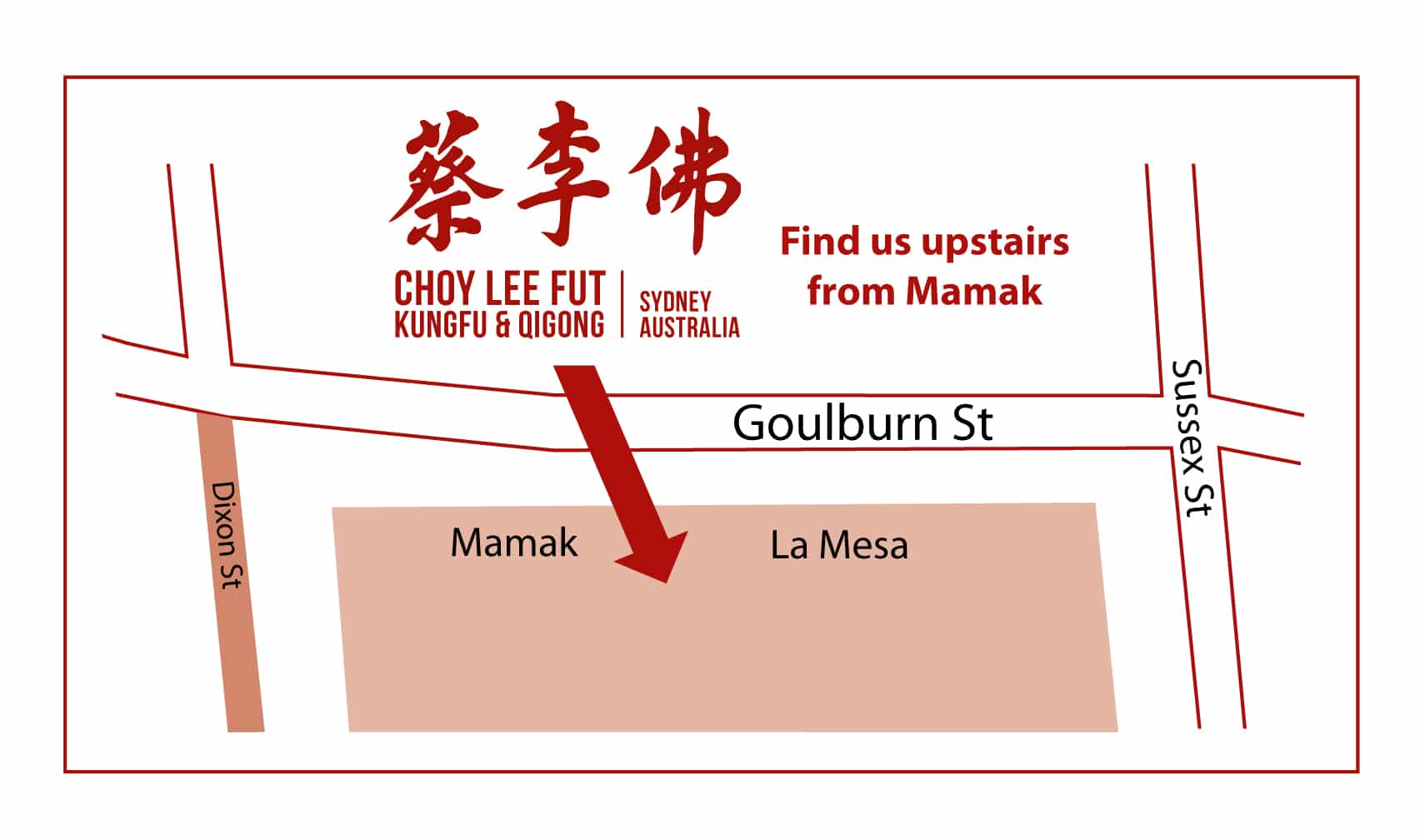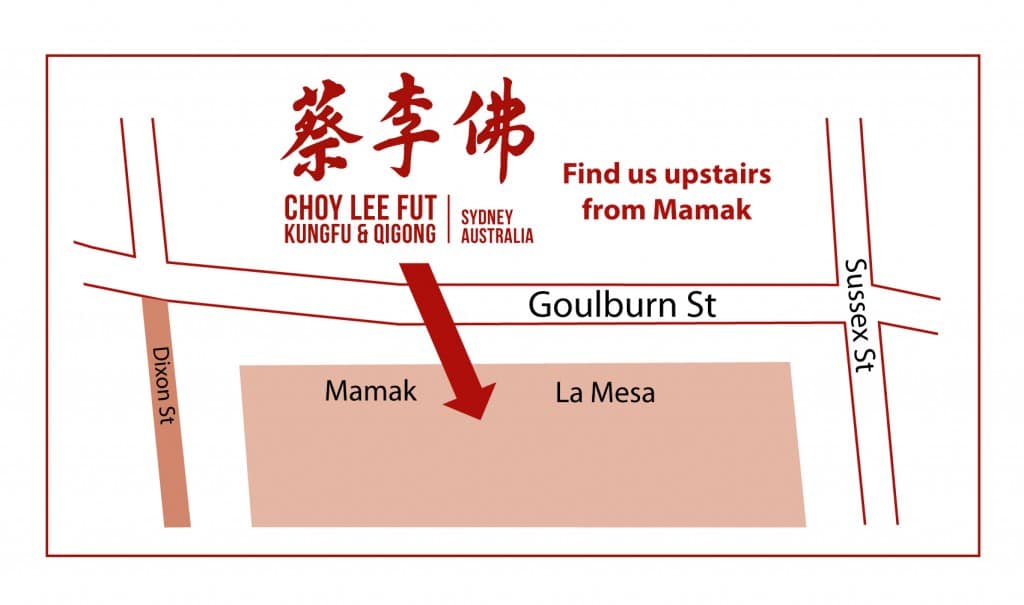 Choy Lee Fut Kung Fu & Lohan Qigong Sydney