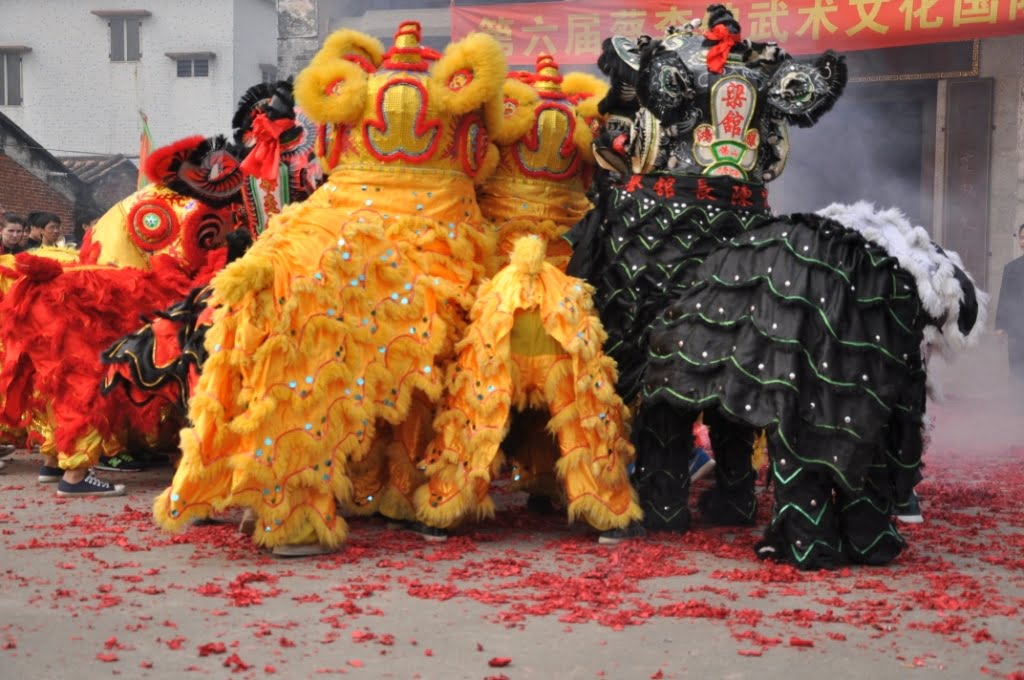 Lion dance plays an important role in Chinese culture, with performances forming an integral part of business openings, weddings, celebrations, Chinese New Year and other important occasions. Lion dance has always been associated with kung fu schools as performers utilise the stances and footwork from their classes.
Choy Lee Fut has a distinctive style of lion dance, as developed by Chen Heung, containing both northern-style and southern-style lion dance. It is particularly famous for its fighting lion, or the martial style of lion dance that uses the kung fu training's strong turning of the waist to generate power in the lion. The system also contains routines for dragon dance and unicorn dance.
The Sydney school continues this tradition and holds regular performances during Chinese New Year and throughout the year. To learn more about our performances, visit our lion dance website: SydneyLionDance.com.au.
Lion dance training is an essential way to improve your skills in both kung fu and qigong. The school holds regular lion dance classes for members prior to each Chinese New Year season.
Below is a selection of traditional lion dance routines that form part of Choy Lee Fut lion dance:
Lion dance, drum and gong basics
The lion sleeping, waking up, washing its face, brushing its teeth, washing its body, biting fleas, rolling on the ground and scratching its body
The lion coming out of its cave
The lion crossing a bridge
The lion rolling a ball
The lion investigating and eating greens
The lion encountering an obstacle and overcoming it
The lion entering a temple
The lion paying homage to an altar
The lion meeting other lions and dragons